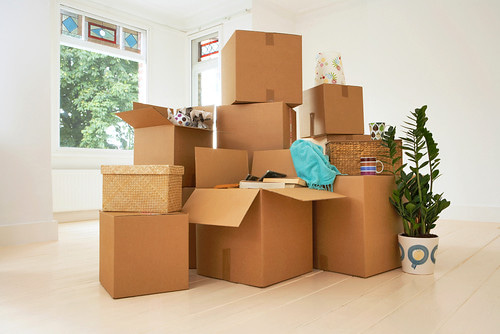 Moving day will soon be upon you, and it's easy to get caught unprepared and forget things. We at The Spoke created this list of moving tips to help you avoid common moving mistakes.
Plan and Prepare For Your Move Ahead of Time
Weeks ahead of your move, be sure to plan everything out ahead of time. This will not only let you avoid the stress that comes with waiting until the last moment and having to do everything at once, and if you're like most of us, there will always something you'll forget. By planning ahead, you'll have more time to consider and plan things out. Making a checklist of things to do ahead of time will go a long way in staying focused and avoiding any oversights.
Label This, Label That
Labeling your boxes is always a good decision that you'll thank yourself later for. Moving is stressful enough without not knowing what goes where when you finally get everything into your new place. It'll also save you a ton of time in the end once you're done with everything.
Make Note of Any Tricky Setups and Assemblies
Before you dismantle your entertainment, office, or other setups that could be tricky to reassemble, be sure to take notes of anything you may have forgotten since the last time you set it up to avoid any nasty surprises. You'll want to be sure you know how to hook back up all of the wires or any other parts. You might even want to consider snapping a few photos of your setup before your move so you have a point of reference if any problems arise.
Don't Lose Your Screws (and other small parts)
You might want to also consider putting any loose parts (screws, nuts, bolts, etc) in a ziplock bag and taping it to a larger part for any furniture that must be disassembled prior to your move. This will help you avoid losing any small assembly parts that can be easy to lose.
Safeguard Against Damage Caused by Movers
If you're hiring movers to help you relocate, be sure to take photos your items (especially your more expensive items like TVs etc) before the movers get to work. This way, you'll have evidence and timestamps of your items being in good condition prior to the move to safeguard yourself against any unfortunate mishaps. Typically, you'll have a very limited time frame in which you can make a claim for damages caused by movers, so you'll also want to be sure to check your items as soon as possible once you're in your new place as you're unpacking.
Pack Your Essentials Separately
I don't know about you, but once I'm done moving all of my boxes and furniture into my new place, I'm not about to finish unpacking everything that day. It usually takes me at least a few days to get everything unpacked and settle in. Be sure to pack all of your essentials separately so they're easily accessible and you don't have to dig through everything to find everything you need for your first night(s) at your new digs.